Supply and Spread Lime & Fertiliser
Supply and Spread Lime
&
Fertiliser
Supply and Spreading of Lime
We provide a complete lime supply and spreading service with a range of liming materials: screened chalk, ground limestone and ground magnesium limestone. We are also able to screen and spread your own lime supply.
We understand the importance of timely applications and aim to work around your schedule. With our bespoke service, tailored to meet your needs, we can apply lime and fertilisers at a flat or a variable rate using John Deere Greenstar equipped tractors, compatible of using SOYL, Phildtek application data.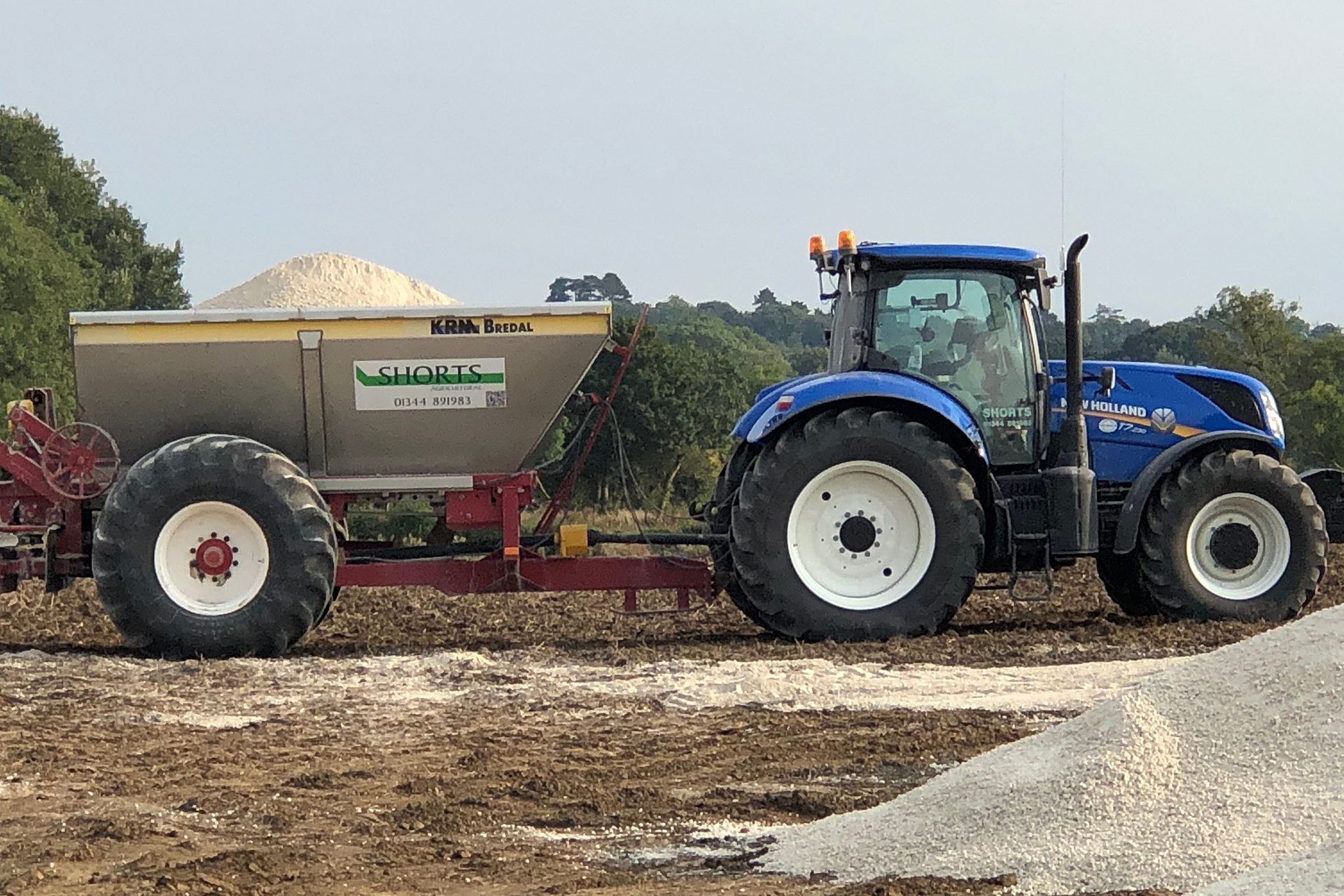 Supply & Spreading of Cropkare
We offer a supply and spreading service. We will work to your schedules and specifications, freeing your time to concentrate on other aspects of your farm.
Cropkare is the concentrated inorganic multi nutrient compound fertiliser produced by burning poultry litter to generate electricity. It's ideal for grassland and arable crops. Replenish low P, K Soil Index's and increase crop yield and efficiency using Cropkare. A cheaper alternative to TSP and MOP fertilisers.
Very competitively priced compared to traditional alternatives, P and K fertilisers.
Multi-nutrient fertiliser – High in Potash and Phosphate, secondary and trace elements.
Available and extended release of P and K to soils.
Consistent product, easy to spread, tray tested to 12m.
No odour.
Pathogen free.
Can be used to increase P&K index and meet annual crop requirements.
Increase efficient use of N by crop and save in N cost.
An application of 500kg Cropkare/​ha supplies 50kg P205/​ha, 60kg K20/​ha, 30kg Mg0/​ha and 25kg s03/​ha
You may also be interested in…